Ian Rosenfeld is a Partner in our Corporate & Commercial team. Ian's expertise also covers intellectual property, branding, information technology, e-commerce, commercial agreements, commercial disputes & negotiation, mergers & acquisitions, transport & logistics agreements, publishing, tenders and contracting.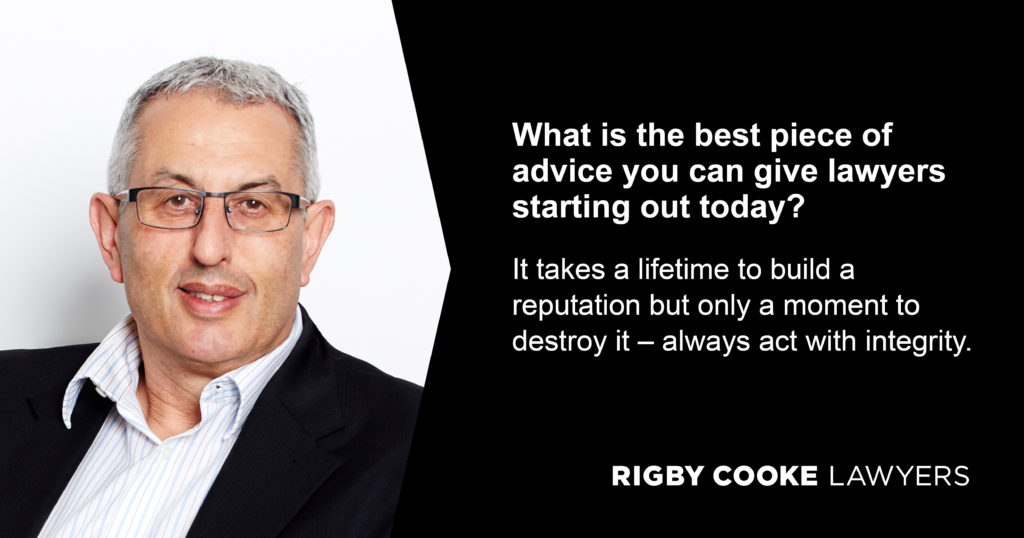 What is your morning ritual/exercise regime?
A set of exercises from Kieser Training followed by being taken for a walk by my dog.
Last good book, podcast or film?
Malcolm Gladwell's Revisionist History; Santo Sam & Ed; and Titus & Sergio's Variety Hour.
Why did you choose law and your practice area?
I originally anticipated a career in mathematics, but with a bit of paternal "suggestion", I did a double degree in science (just mathematics) and law, and soon found my passion for the law overtook mathematics as a career.
What is the best piece of advice you can give lawyers starting out today?
It takes a lifetime to build a reputation but only a moment to destroy it – always act with integrity.
What do you think sets Rigby Cooke Lawyers apart from other firms?
We punch above our weight – continually acting for prominent clients on great projects.
What do you enjoy most about working with your clients?
Leaning about their businesses and then helping them protect and exploit their intellectual property and other assets.