Meet Rigby Cooke's Property Partner Tim Kelly, who has over 35 years of experience in the sale and purchase of businesses, trusts and company structures, as well as estate and trusts law. Tim shares his career highlights and some thoughts for those just starting out in their legal career.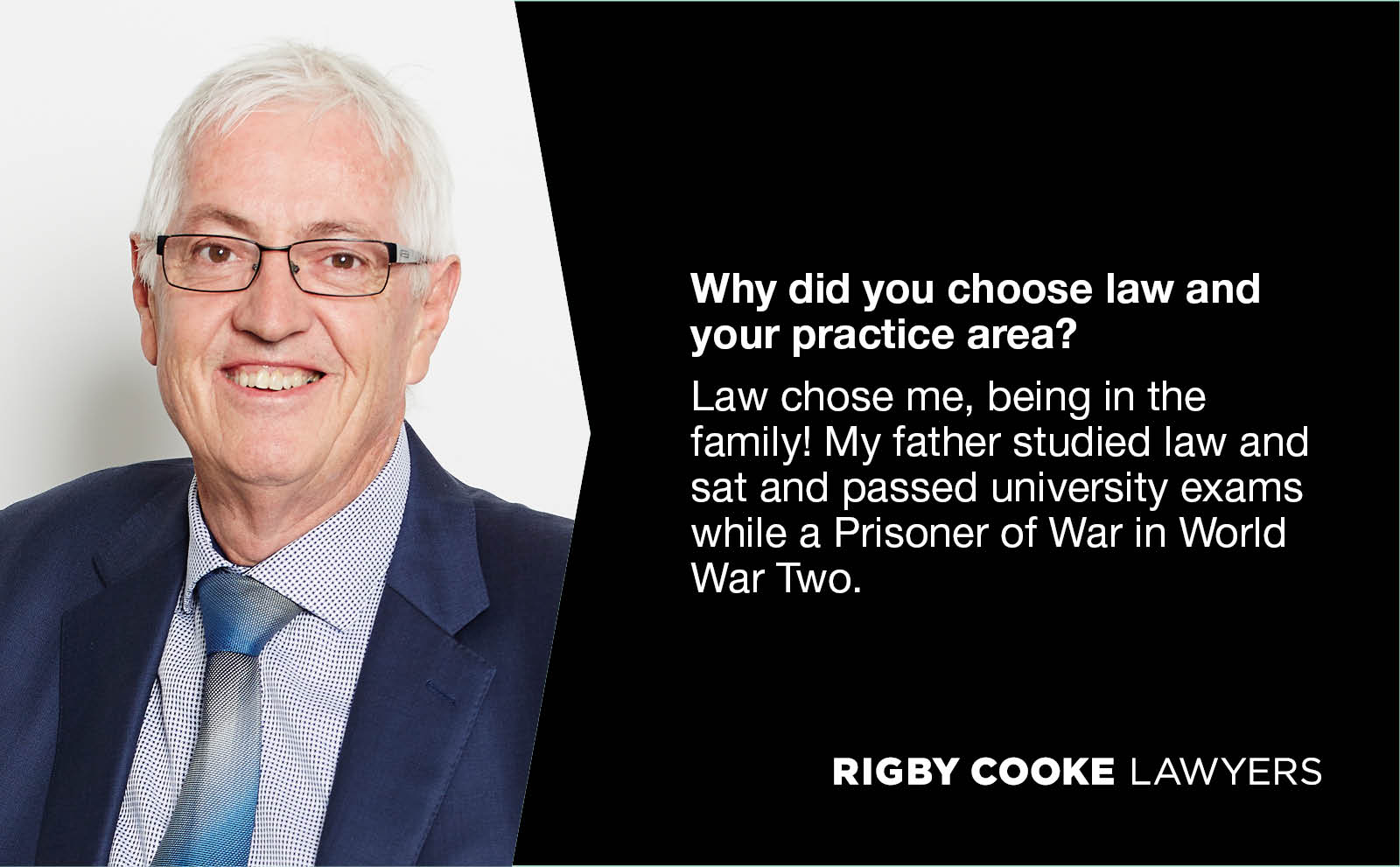 What are your goals for 2020?
2020 continues the aim to assist clients, keep healthy (topical at present) and travel and hike through some stunning places.
Favourite holiday spot?
Pambula… maybe that's why I've had 30 years of travelling here with family and friends.
Last good book, podcast or film?
JoJo Rabbit – a very confronting comedy-drama.
How do you unwind?
Exercise: golf, walking or gym. Failing which a glass of red wine always helps.
What is the best piece of advice you can give lawyers starting out today?
The best advice that I was given in my early days is that you never stop learning!
What do you enjoy most about working with your clients?
I enjoy both the challenge to find the best outcome and the client's trust in the advice being given.