Elizabeth Guerra-Stolfa is a Partner and the leader of our Litigation & Dispute Resolution group. With over 30 years of experience, she specialises in complex superior court, specialist tribunal litigation, Royal Commission hearings, mediation and alternative dispute resolution.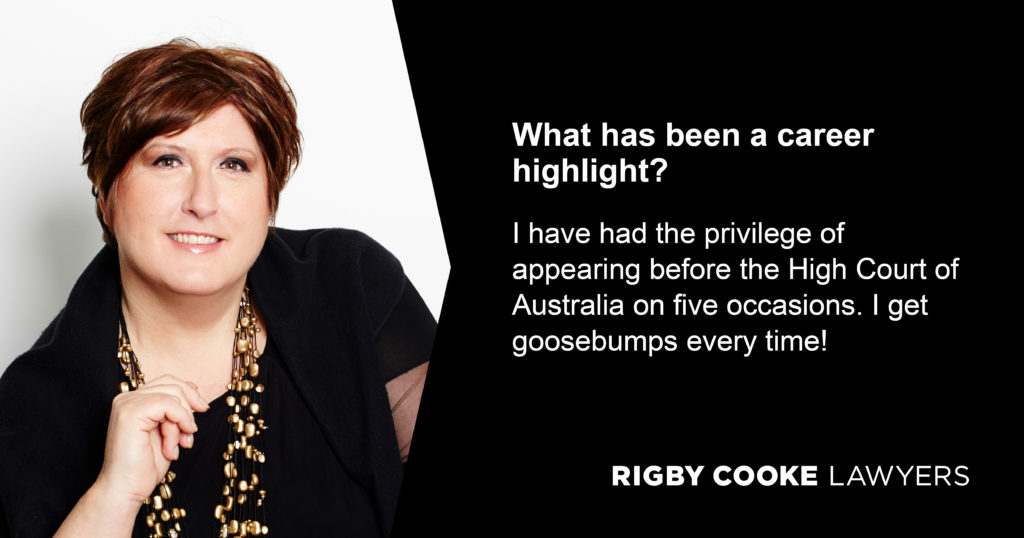 What is an interesting fact about yourself?
My family name is in the Golden Book of Venice (Libro d'Oro in Italian). The original book was created in Venice in 1792 and was once the formal directory of nobles in the Republic of Venice. To be included in the book families had to obtain decrees confirming their title of nobility from the King or royal decrees.

Now it is a privately published directory of the nobility of Italy (Libro d'Oro della Nobiltà Italiana) with the most recent edition published in 2014.
What is morning ritual/exercise regime?
Trying to get two teenage boys out of bed and to school & university on time – it is not as easy as it sounds! The only thing that I exercise in the morning is my lungs!
What has been a career highlight?
I have had the privilege of appearing before the High Court of Australia on five occasions. I get goosebumps every time!
What have been some of the challenges you faced early on in your career, how did you overcome them?
One of the biggest challenges I faced as a young lawyer was being told by my principal that I had to stop using clear and concise conversational English and start to use (outdated and clunky) legalese. Fortunately, the tide has now turned completely and using clear and concise English is the only way to communicate.
What do you enjoy most about working with your clients?
Getting to know them and their individual businesses. Building a genuine rapport, and collaborating with them to resolve their issues.
What are your goals for 2020?
For the world to come out of COVID-19 in a better place and for the firm and its staff to emerge stronger than ever, refocused and re-energized, ready to take on the new challenges that lie ahead.