Meet Rachael Grabovic, a Partner in our Wills, Trusts & Estates team. Rachael provides specialised legal advice on all aspects of wills and estates including; complex estate planning and succession law advice, wills, powers of attorney, personal trusts, personal wealth structuring, asset protection, superannuation, charitable foundations, probate, estate administration and estate litigation. Rachael is also an appointed and qualified notary public.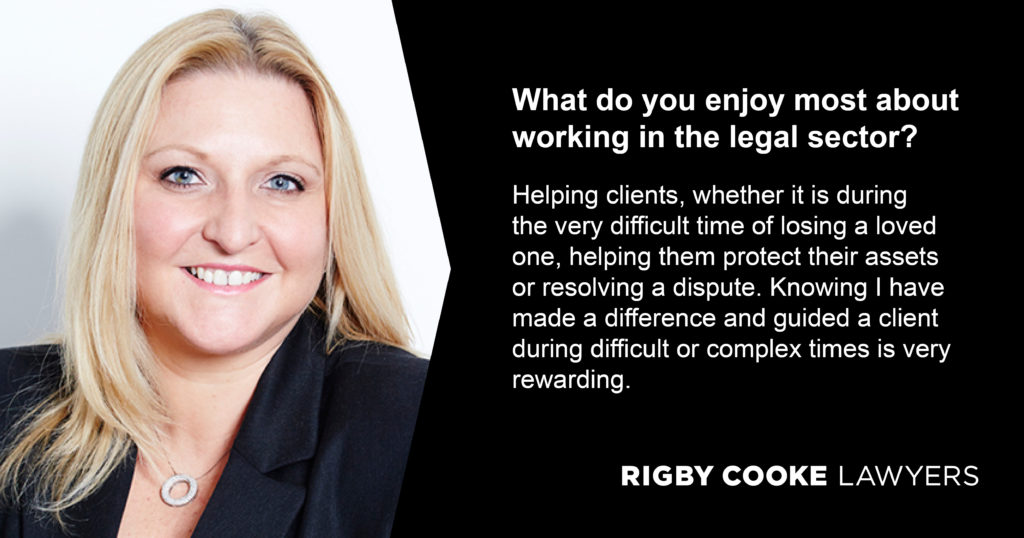 Favourite holiday spot?
Hawaii – great beaches, fantastic weather and awesome shopping! Plus is it isn't too far away!
What is an interesting fact about yourself?
I was a gymnastics instructor for 12 years and had to give it up when work as a lawyer became more demanding.
Why did you choose law and your practice area?
When I was 10 years old, I wanted to be Prime Minister of Australia. I noticed that many politicians had been lawyers prior to entering politics and it was then I decided I to study law. I fell into my specific area of law when I was completing my practical legal course and became intrigued by trusts and their uses.
What do you enjoy most about working in the legal sector?
Helping clients, whether it is during the very difficult time of losing a loved one, helping them protect their assets or resolving a dispute. Knowing I have made a difference and guided a client during difficult or complex times is very rewarding.
What are your goals for 2020?
To continue to grow and develop the Wills, Trusts & Estates team and reinforce ourselves as leaders in the Wills, Trusts & Estates areas of law.
What are you looking forward to?
Welcoming a new colleague to our Wills, Trusts & Estates team in early May 2020.