Meet Michael Gough, a Partner in our Property group with over 25 years of experience in commercial and residential property development. Michael has significant expertise in hotel acquisition, development and management agreements, transport infrastructure projects, structuring of significant property transactions and advising on property related taxation issues, property financing, planning and land use advice, and regulatory consents and approvals (including FIRB approvals).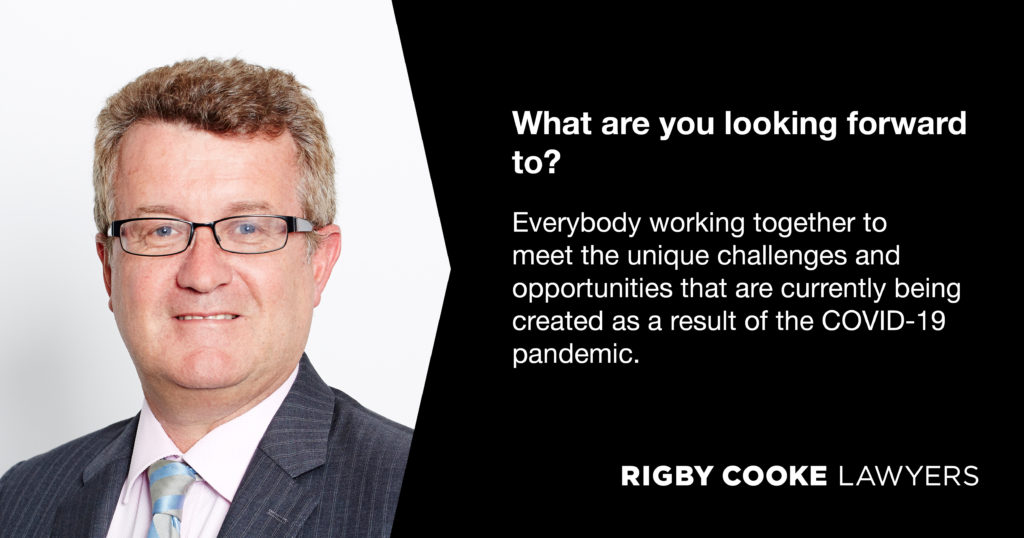 What excites you right now?
The imminent reduction in the rate of COVID-19 infections.
Favourite holiday spot?
Byron Bay, or pretty much anywhere on the NSW far North coast!
Who has been your biggest mentor?
I've been lucky enough to have two or three key clients who have mentored me at various stages of my career. Sometimes their mentoring has been unbeknown to them!
What is the best piece of advice you can give lawyers starting out today?
Learn to listen and to ask questions.
What are you looking forward to?
Everybody working together to meet the unique challenges and opportunities that are currently being created as a result of the COVID-19 pandemic.
What do you enjoy most about working with your clients?
Understanding their businesses, being considered a trusted advisor and guiding them through complex matters.