Rigby Cooke Lawyers is delighted to announce the appointment of Christos Bouras as Senior Associate in our Litigation & Dispute Resolution team.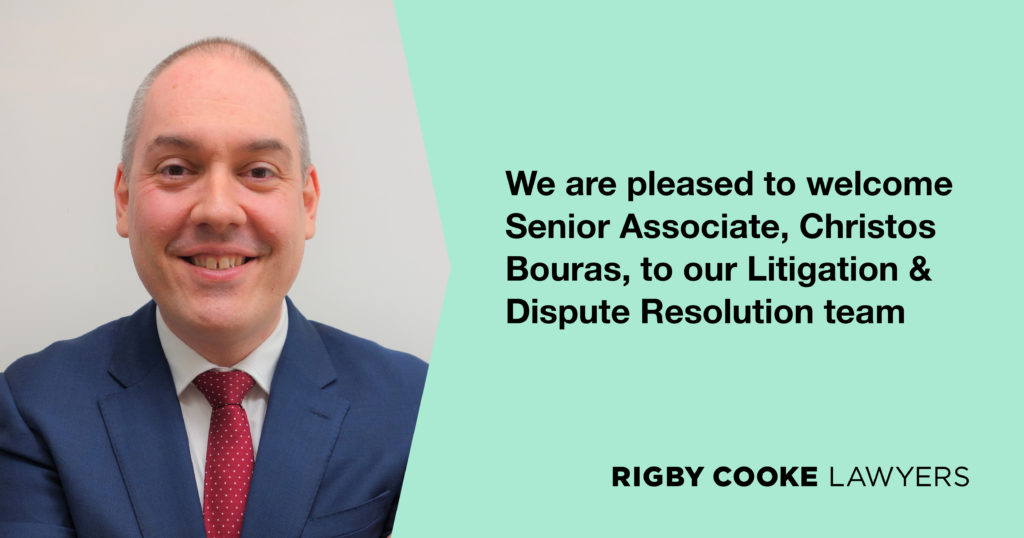 With over 13 years of Litigation and Dispute Resolution experience gained from practising in Victoria, South Australia and the Northern Territory, Christos covers a broad range of commercial disputes and issues. Christos joins Rigby Cooke with a strong client following reflective of his experience.
Managing Partner Bill Karvela welcomed Christos to the firm.
"We are all delighted to have Christos joining Rigby Cooke's Litigation & Dispute Resolution team. His wide-ranging commercial disputes experience and reputation in the practice area across not only Victoria but other states of Australia makes Christos a welcome asset to the team and the firm."