Gemma Robinson is a Senior Associate in our Planning & Environment group.
Gemma shares her favourite holiday spot and her best piece of advice for lawyers starting out today.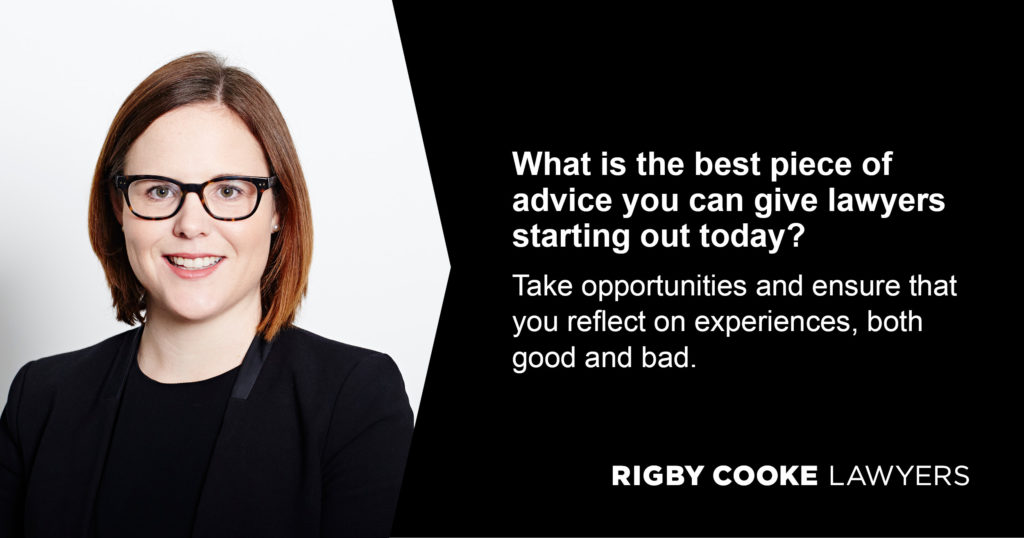 Favourite holiday spot?
I'd have to say Portugal. I've been lucky enough to visit Lisbon a couple of times and most recently I did a road trip from north to south. The food, sights and people are amazing.
How do you unwind?
I love to play sport to unwind. I play social tennis down at my local club and field hockey for Melbourne Cricket Club. Although, neither are particularly relaxing pursuits.
Why did you choose law and your practice area?
Prior to being admitted as a lawyer, I practiced as a town planner. I had always intended to study law but absolutely loved a town planning elective I took in my first year of university. I ended up going full circle and coming back to study law part-time while working as a town planner. I definitely wouldn't take back the path taken and the experience gained in both areas of the industry.
What is the best piece of advice you can give lawyers starting out today?
Take opportunities and ensure that you reflect on experiences, both good and bad.
What do you think sets Rigby Cooke Lawyers apart from other firms?
We're small enough to care, but big enough to cope. I know if a client calls with a question outside my area of expertise, I can pick up the phone and speak to a lawyer who will provide high-quality legal advice.
What are you looking forward to?
Seeing how Victoria recovers from the second wave of Covid-19 and hopefully seeing some normality return in 2021.