Rigby Cooke Lawyers is pleased to announce the appointment of Tom Hoerner as a Senior Associate in our Litigation & Dispute Resolution team.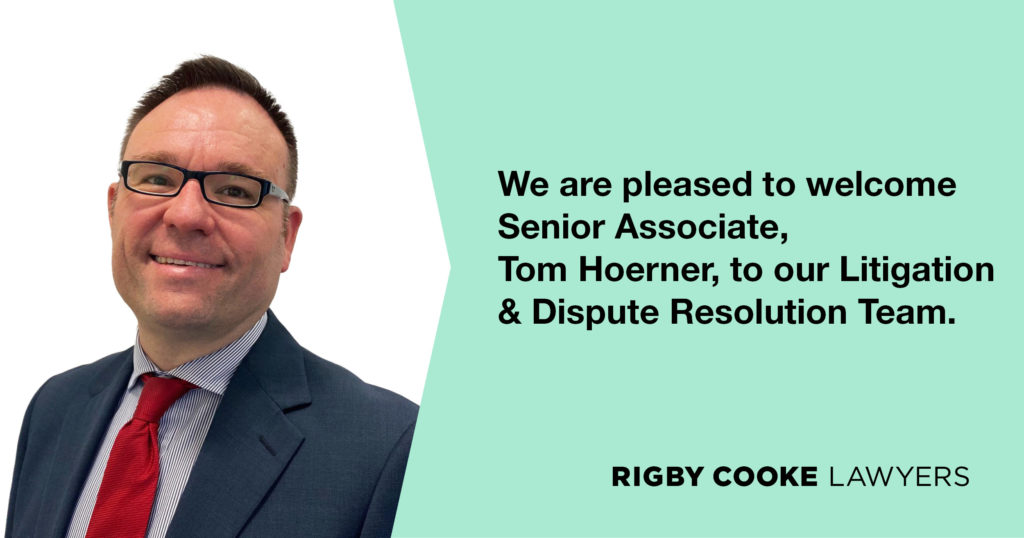 Tom's extensive top tier experience working in private practice in Australia and prior to that at a UK financial services regulator brings to Rigby Cooke significant expertise in dealing with financial services litigation, regulatory investigations and litigation, general commercial litigation, front-end and back-end insolvency and royal commission/inquiry work.
"I am delighted to be joining Rigby Cooke and look forward to making a real contribution to the Litigation team. I am eager to service existing clients of the firm whilst continuing to grow our commercial litigation practice and presence in the external marketplace."
Managing Partner Bill Karvela welcomed Tom to the firm.
"We are excited to have Tom joining Rigby Cooke's Litigation & Dispute Resolution team. Tom's depth of Australian private practice experience across a range of litigation areas, Royal Commission/Inquiry experience and UK financial services regulatory enforcement experience, adds great depth and new area of practice to our Litigation team and the firm."