Rigby Cooke Lawyers is delighted to announce the appointment of Christian Teese as Special Counsel in our Wills, Trusts & Estates team.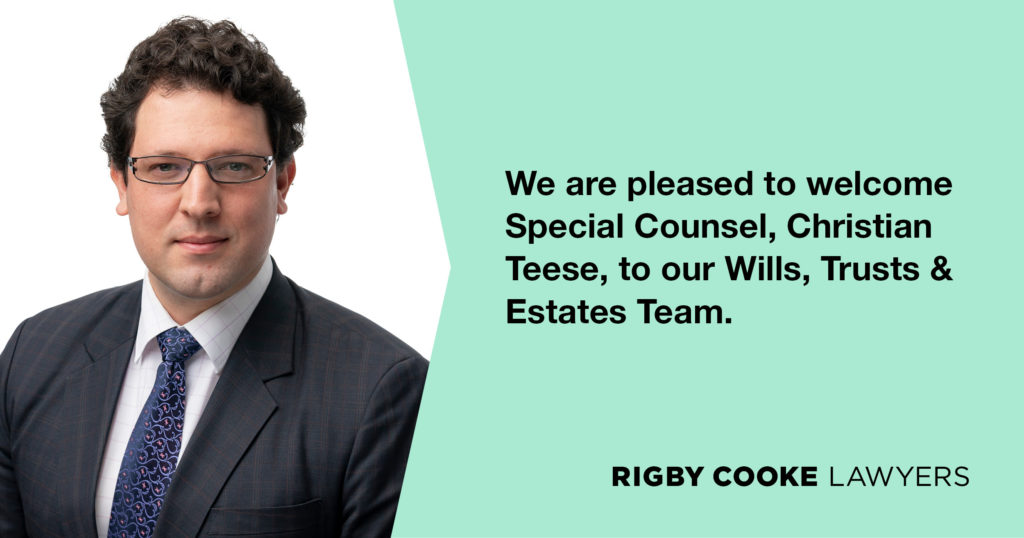 With over 10 years of specialised practice experience in Wills, Estates and Trusts litigation, as well as Automotive, Christian brings with him a wealth of expertise and knowledge.
"I am thrilled to be joining the team at Rigby Cooke and to be in a position to contribute to the growth of its highly respected Wills, Trusts & Estates team. In my new role I am looking forward to continuing to work with clients to resolve estate and trust litigation and administration issues."
Managing Partner Bill Karvela welcomed Christian to the firm.
"We are all very excited to have Christian joining Rigby Cooke's Wills, Trusts & Estates team. Christian's appointment further strengthens our firm's expertise in this space as he brings with him strong experience and reputation in the practice area, complemented by his skills and understanding honed in advising the not for profit and automotive industries."